MILITARY & VETERANS LAW QUESTIONS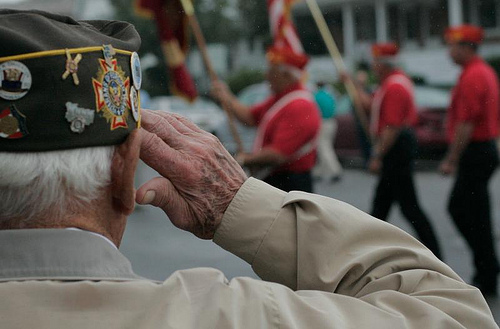 The laws surrounding Military Personnel and Veterans can be complex and confusing to understand. Lead attorney Brian Walker is uniquely suited to answer these type of questions, because he has served for his country and has also handled multiple cases and disputes involving military personnel and veterans. This page is dedicated to answering some of the questions you may have regarding veteran benefits, discharge upgrades, and other disputes that may arise in this area of law.
Can I Receive Both VA & Social Security Benefits?
Yes. As a Veteran, you are entitled to receive both service-connected disability benefits and Social Security Disability Benefits. However, when a veteran is entitled to receive both Social Security Pension and Service Connection Compensation, the VA will ask the person to choose between the two.
What Must Be Shown To Receive Service-Connected Disability Compensation?
A veteran must show: 1) The presence of a current disability; 2) evidence showing the disability began during military service; and 3) A link between the current disability and the veteran's military service. Learn More.
Will My Spouse Receive My Disability Payments After Death?
How Do I Determine The Effective Date Of My VA Disability Claim?
The general rule is that benefit payments begin the month after a disability claim was filed, this of course is all dependent on the VA granting a disability claim in the first place.
Are Service-Connected Disability Benefits Tax-Free?
Yes. Service-connected disabilities are not considered a part of a veteran's yearly earned income for tax purposes
Does My Discharge Classification Affect My Benefit Eligibility?
Yes, the classification of your discharge will determine what VA Benefits you will be eligible for. A person discharged less than honorably will not be eligible for certain benefits.
CALL BRIAN WALKER LAW TODAY!
---
The team at Brian Walker Law understands the challenges that military personnel and veterans face on an everyday basis. If you or a loved one has an issue related to this area of law, we are uniquely suited to help you handle whatever it may be. Call Brian Walker Law today!